I offer a repair service for the Sam Coupé and Sam hardware.

Feel Free to get in touch to discuss any repair needs first and i'll help where ever I can.

Examples Of Some Repairs I Have Done...

Sam Coupé Circuitry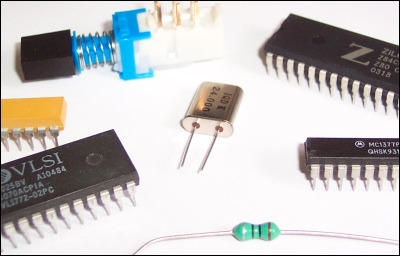 I keep an extensive stock of all Sam parts
I keep stocks of all the parts in the Sam I can. The most recent Sam repair was replacing the video encoding chip in a Sam that had decided to refuse to give any RED colour output! This was just a simple case of desoldering the chip, fitting a IC socket and plugging in a new encoder chip.
There is however one chip inside the Sam that cannot be replaced - the ASIC which is the Sam's custom chip. I do however, currently hold stock of the other 'awkward' chip inside the Sam - SAA1099 sound chip which Philips has been obsolete for many years.

Keyboard Membranes
The most common fault with the Sam Coupe is the conductive traces on the keyboard membranes cracking, which stops part of the keyboard from responding.
I have successfully repaired several using conductive ink formulated for flexible plastic surfaces which i find more successful in repairing the membranes than normal conductive paint (which tends to often crack again when the membrane is flexed)
If it is beyond repair, then I can offer the PC Keyboard Interface to keep you Sam running. Please look in the hardware section for information.

Disk Drives
The two most common faults that occur with the disk drives are usually either the disk drive mechanism itself breaks, or the disk control chips blows.
The disk control chip (WD1772 / VL1772) is no longer manufactured, but I do have some in stock so they can be replaced if necessary.
I also hold stocks of the drive belt that is used in the original Citizen drives, as well as spare refurbished Citizen disk drives should the fault lie with the disk drive itself.
I can also offer a brand new disk drive system, again please see the hardware section for information.

Other Interfaces
Other interfaces I have repaired for people include a couple mouse interfaces (blown logic chip, broken wires), Comms interfaces (replacing broken connector, and a blown RS232 transceiver chip) and a One Megabyte Memory interface (blown logic chips - luckily for the owner [an ex-SamCo employee!] it wasn't the custom GAL chip inside the interface - which would have been unreplacable if it had blown)

Need Something Repaired...?
If you need something Sam related repaired, the best thing to do is get in contact with me first before sending anything to be repaired.
What I usually ask then is that the item is then sent well packed (Royal Mail Recorded Delivery insures up to £30 for a cost of 65p, and Special Delivery insures to £500 for an additional £4.00) with enough to cover return postage.
I'd then look at the item and locate the fault, then work out the repair cost if it is repairable and let you know and take it from there...
Please use the email links in the 'Contact Quazar' section.